Discover How To Use The Power of Authority Marketing To Make You Money While You Adventure!

No Experience, Existing Product Or Technical Skills Are Required
DO YOU BELIEVE ADVENTURES ARE WORTH CHASING?
We're an affiliate.
We hope you love the products/services we recommend on Just Van Life! So you know, there is the possibility we will collect a commission should you make a purchase via any of our links. This will in no way affect the purchase price. Thank you for your support, we really appreciate it!
When most people think of San Diego, they envision the large palm trees, sandy beaches, and tall skyscrapers that provide some shade from the scorching Californian sun, but the truth is that there are many much more peaceful and tranquil parts of San Diego that make it a great area for camping.
Even if you live right in the heart of the big and bustling city, you can quickly escape the stresses of everyday life and find a gorgeous camping spot simply by driving a few minutes away, and we've got the full list of the very best camping areas around San Diego so you know where to head next when it's time to relax with the friends or family.
Located in eastern San Diego in the small area of Julian, the Bow Willow Campground is a part of the Anza Borrego Desert State Park which provides visitors with 16 different campsites and some exciting activities to get involved with including hiking over the rocky terrain and chats around the campfire.
The biggest draw of the Bow Willow Campground however is just how isolated it feels with the whole site being entirely surrounded by sand that stretches on for several miles, providing a much more peaceful and calming view and a very different type of scenery compared to the bright and busy city.
This wonderful campsite is found in the Cuyamaca Rancho State Park which features the second highest point in all of San Diego, the Cuyamaca Peak.
The campsite is just a few minutes away from the hiking trail that leads you directly to the peak, however, you also have the option to hike around the beautiful Stonewall Peak too depending on how far you want to travel.
While this camping spot is most tailored toward lovers of hiking and adventuring in the outdoors, it also has a downright gorgeous view of the starry night sky, providing the perfect mix between relaxation and adventure.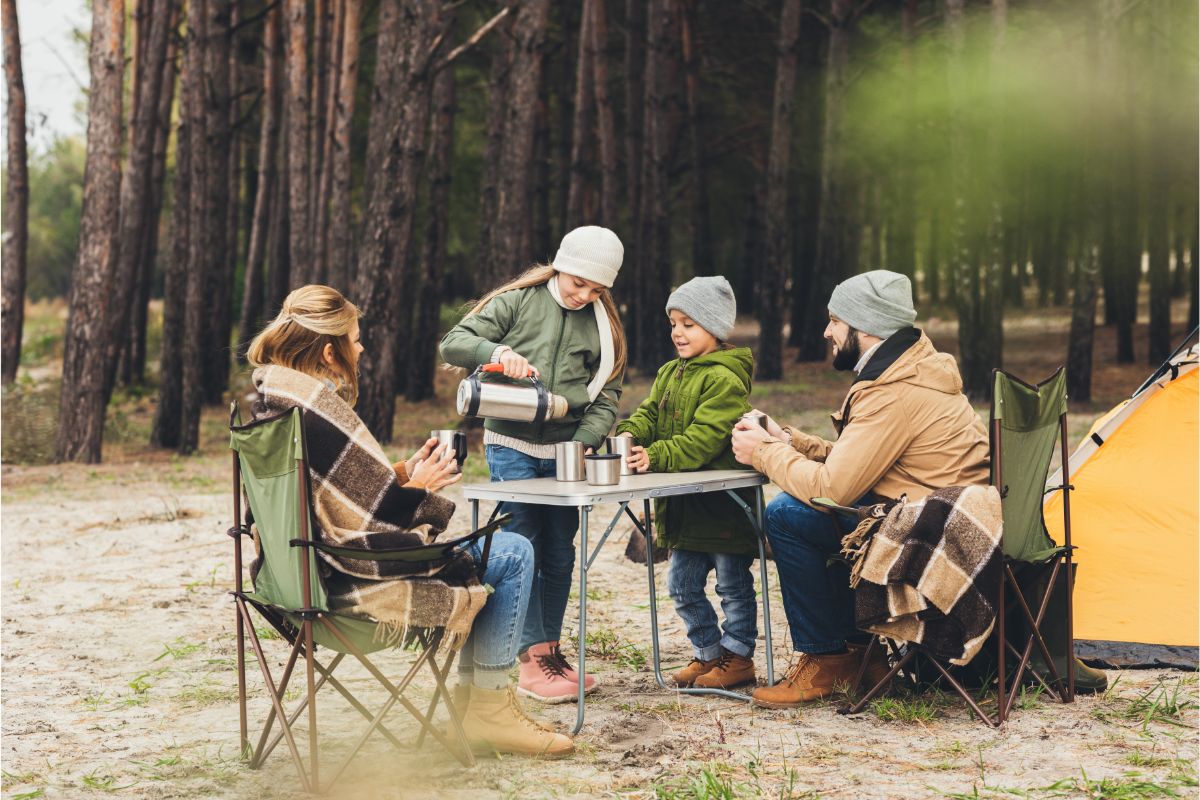 If you're looking to get the full experience of being out in the wild when camping where you can gaze at all the incredible wildlife, plants, and eye-catching views after you set up your tent, the Doane Valley Campground located just north of San Diego County is an incredibly dense and wonderful place to visit.
5,000 feet above sea level and surrounded by towering trees and sprawling glistening lakes where you are free to do a bit of fishing, this campsite really allows you to escape from all the stress and worry that comes with living in the city, providing you with a natural escape where you can sit back and enjoy the simpler pleasures of life.
Situated across a 130-mile shoreline offering a breathtaking view of the Salton Sea, this camping spot located in the Salton Sea State Recreation Area really is one of the most picturesque camping grounds in all of California, especially when the sun is setting and emanating a deep red sheen across the water.
However, the water isn't just for looking at. During the day campers will be able to go kayaking across the sea or you can sit back, relax, and do some bird watching.
On top of all this, in classic Californian fashion, you won't be very far from the beach which is perfect for visiting when the kids are getting a little restless, or when you simply want a change of scenery.
As soon as you drive into Valley Center, the first thing you will notice is the 50-acre flower farm which is accompanied by lush greenery, small traditional cabins, and a breathtaking view of the surrounding hills and mountains that tower over this small, quaint, and cozy camping spot.
The delicate noise of the nearby creek makes this area even more relaxing and the perfect place to unwind when you want to get away from the worries and stress of everyday life.
Not only can you take a guided tour around the farm and learn about its magnificent and long history, but campers are also able to take on one of the many hiking, biking, and even off-road trails.
With 104 campsites to choose from along with 14 cabins, plenty of surrounding shops, and whole crowds of people visiting during the warmer months, this is a campsite for those who prefer camping along with other people, making a few friends along the way and joining in some activities.
However, this isn't to say that there isn't still plenty of natural beauty to see and experience for yourself, simply take a walk across the hiking trails and they will lead you just outside of the main camping area and up and over the surrounding hills and slopes where you can get up close and personal with some of the deer that roam around the site.
The town of Julian is also just next door, so if you did forget anything for your trip, or you simply want to head to a store to grab some snacks to sizzle up on the campsite, everything you need is nearby.
If you've never had the opportunity to see the jaw-dropping Malibu hills in person, they are one of the most astounding and beautiful sights in all of California, and you can see them in all their glory by taking a trip up to the Santa Monica Mountains in San Diego county.
The entire camping ground is surrounded by sycamores and oaks, hence the name, and it is known for being a lot more peaceful and quiet when compared to the other Malibu campgrounds further to the south.
Many people who have visited the Sycamore Canyon Campground describe it as quite a romantic area, making it the perfect place to visit with that special someone when you're looking to spend some quality time together.
While this area is therefore known for being a much more secluded and natural camping ground, if you do want to join in some communal activities, the Point Mugu beach is only a few steps away, giving you plenty of variety.
A fun fact about this camping site is that it was once owned by former MLB manager and player Roger Craig who actually poured a lot of his own money into making this the perfect getaway spot, and his efforts certainly were not wasted.
While this camping ground may not be as popular as many others, it only means that those who do decide to camp here have plenty of room to themselves since the ground stretches across a staggering 41 acres of land in the backcountry of San Diego.
Hiking, bird watching, and tree climbing are just a few of the activities that you can participate in at Loomerland, but the real draw to this campsite, and the biggest reason so many people choose to visit, is the dazzling view of the night sky that you get since no mountains or hills are blocking your view.
There really is nothing like relaxing with some yoga while staring up at the glistening stars in the broad night sky at Loomerland.
With campsites surrounding the astonishing crystal clear Big Bear Lake, the Serrano Campground is mostly tailored towards families and bigger groups of campers who want to have as many different activities to enjoy as possible during their visit, before then being able to take it easy and enjoy a nice cup of hot chocolate while looking out to the lake when the sun goes down.
You can enjoy some kayaking, stand up paddleboarding, fishing, and even swimming in this small and remote corner of San Diego, with many visitors claiming that it gives them somewhat of a nostalgic camping feeling thanks to how natural and rural the destination is, being surrounded by lush green trees with mountains sprawling as far as the eye can see.
As an added bonus, this campground also offers RV hookups, so you can easily hunker down and enjoy the view from inside your own personal vehicle, or you can simply make the journey from the San Diego center much easier for yourself by driving and then find a suitable outdoor camping spot upon your arrival.
With pets also being allowed to roam freely around the campsite, this is one of the most accessible and friendliest areas around San Diego for camping that is guaranteed to make for a memorable experience for the entire family.
Summary
Because of just how many wonderful viewpoints are dotted around the state of California, along with its incredible weather during the summer, spring, and fall months, it is the perfect place to go camping, especially around San Diego where you can get away from all the hustle and bustle of the cities.
Next time you're in California and after you check out the beaches, make sure to pay a visit to these camping grounds and enjoy some relaxation time with your family or friends.
Discover How To Use The Power of Authority Marketing To Make You Money While You Adventure!

No Experience, Existing Product Or Technical Skills Are Required
DO YOU BELIEVE ADVENTURES ARE WORTH CHASING?