Discover How To Use The Power of Authority Marketing To Make You Money While You Adventure!

No Experience, Existing Product Or Technical Skills Are Required
DO YOU BELIEVE ADVENTURES ARE WORTH CHASING?
We're an affiliate.
We hope you love the products/services we recommend on Just Van Life! So you know, there is the possibility we will collect a commission should you make a purchase via any of our links. This will in no way affect the purchase price. Thank you for your support, we really appreciate it!
 Introduction
Even though living on the road is not as expensive as renting or buying a house, there are still some basic expenses and needs you need to meet up with. For instance, you always need to refill your van with gasoline to sail to as many places as possible. Also, you need enough bucks to feed in different restaurants or bars especially if you are with no cooking device. Likewise, van life travelers need to give adequate maintenance such as cleaning and repair to the van. Laundry, Wi-Fi, theatre and show tickets, payment for a private campsite, and many more are not limited in these expenses. 
However, since you have given up your work and home to live on wheels, paying all these bills can be quite difficult. Nevertheless, there are several ways of acquiring wealth while living a van lifestyle. One of these means is working on the road. Even though many people see working on the road as a myth which is far-fetched from the truth, van life travelers can make about $20,000 or more with their house on the wheels. This post reviews the various works campers can engage in to meet up with both the budget expenses and the unforeseen ones. 
1. Own a Travel Blog
In the world today, the internet, as well as social media has shaped each and everyone's lives. Unless you still live in the stone-age, the internet has not only changed the healthcare, government, education, and business systems but also transformed the manner through which we interact with our loved ones. The internet does not only bring us together in topic-based communities that are not tied down by any specific place but also frees us from geographic fetters.
A lot of people are making millions of dollars from owning a website, blog, or any social media platform. As a van lifer, you can create a travel blog showcasing your life on the road experience. The blog will contain vital information such as things to do, travel tips, what to do, and other content that helps travelers have a hassle-free vacation in hosting countries. For instance, you can write on your personal experience in Norway entailing the rules and regulations that guide travelers in the country. You can also write about the top 10 restaurants in Chile or the best attractions in New York City. The content might contain the different weather systems in Central America and the best time of the year to visit the city depending on what interests you in the town.
There is no magic in making millions of dollars from owning a traveling blog. All you need is commitment and hard work. To start a travel blog, all you need to do is to purchase a domain name for your blog, set up WordPress, and the right theme for your domain. After that, you can start publishing your personal experiences as well as beautiful content on the blog so travelers and nomads can read. You can create a lot of traffic for your blog by marketing your blog on other social media sites such as Instagram, Twitter, Facebook, and other networks.
Having built your traffic, you can easily make some bucks via private advertisers, affiliate schemes, good ads, Facebook ads, and many other means. You can also market your blog by networking with other travel bloggers on the road. There are some affiliate programs owned by the World Nomads where you can learn a lot about travel blogs and how to make your blog unique and world-renowned. Apart from the affiliate programs, you can also get eBooks and works from hundreds of thousands of the ones available on the market today on how to make money via blogging.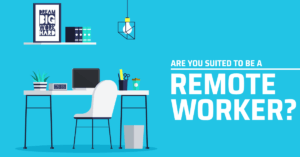 2. Work Remotely
With a plethora of opportunities created by the internet, there are a lot of things you can do with your smartphones and computers than watching Netflix. Working remotely is one of the best ways to make money remotely if you are thinking of earning enough income to improve your lifestyle on the road. There are hundreds of thousands of ways to work online and earn money while you are on the road. One of the most popular of these ideas is freelance writing and editing. Even though this niche is one of the most saturated in the world today, there is still a slew of opportunities for new freelancers to make endless dollars.
All you need to do is to know the area where you can comfortably create numerous high-quality content. Some of the major areas include cryptocurrency, health, travel, and recreation, automobile, sports and games, law and suite, e-commerce and finance, marriage and divorce, and many other fields. Likewise, you can also choose from the endless number of skills such as copywriting, content writing, proofreading, and editing, ghostwriting for cookbook recipes. SEO writing, resume and cover letter writing, grant writing, and others.
After you are familiar with your niche, then it is next for you to create an amazing portfolio. The portfolio must contain a convincing description of yourself, what you can help your client to produce, works you have done in the past (if there is any available), and some ideas on how you can help your client improve his website or blog. Aside from freelance writing and editing, other services you can offer online include law services and consulting, proofreading, programming or database management, web design and development, app design and development, financial analysis or stockbroking, social media consulting, videography, voice-overs, personal coaching, online customer support, graphics design, transcribing, digital marketing, transcribing, bookkeeping or accounting, tutoring, virtual assisting, RV repair, consulting and many other ideas.
There are a slew of platforms that are ready to hire your service and pay you at a higher rate. Some of these include Freelancer, Guru, Upwork, Fiverr, and others. These freelance sites help to make working online much easier and flexible. All you need to do is to get your Wi-Fi and your smartphone or computer then you can work for thousands of clients just in the backyard of your van.
3. Workamping
Workamping is a form of road job popular in the United States. This system is a combination of camping as well as working. A workamper can either choose to work full-time or part-time while living on the road. Some workampers do volunteer works with tent camping. While some workampers are given compensation such as additional wages, free utilities, free campsite, others are giving hourly payment. While the majority of working positions are seasonal, few of the jobs are all year round workamping. Workampers who work seasonally on a campsite can easily migrate from one city to another after working for some months.
Workamping also allows you to work in beautiful places and see a lot of amazing things you would have bought tickets to watch. For instance, if you work in national parks, you can easily have access to wildlife and other classic structures in the monument. Perhaps if you are a photographer, this is an opportunity to take pictures of wildlife and improve your website without paying a dime. There are a slew of positions available for van life travelers to take up while living on the road. One of the most popular of these jobs includes camp hosts.
Like in hotels, camp hosts are a group of people who help you settle down at the campsite. These individuals act as the general manager of the monument. Apart from checking in arriving campers and providing upkeeping to the campground, some camp hosts collect fees and oversee how the whole campground is run. While some campsites require a seasonal commitment, others require a several-week of commitment. Aside from camp hosts, a concession is also another popular job available for workamping. A concession is a type of job in national parks where you have to work in gift shops and concession stands. While some national parks offer van life travelers a free campsite in exchange for the service, others give hourly wage. Your guide is also a notorious job known with Workamping. These workampers help to guide visitors who are hiking or horseback riding in the Park through with routes. Most of these parks often recruit van life travelers who are ready to work in the monument for a long time. Other jobs in workamping include RV park assistants, activity directors, cooks, youth educators, gardeners, craftspeople, and many more.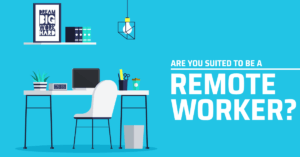 4. Bar or Restaurant Jobs
Of the hundreds of thousands of jobs available for van life travelers or campers on the road, bar, and restaurant jobs are the easiest to get. This is because there are a plethora of these stores on the planet. Hardly will you find less than 10 restaurants in any city you visit in the US as well as other countries of the world. For instance, you can easily get working holiday visas if you are exploring countries like New Zealand, Canada, UK, Australia, and many others on your van life adventure. So, to get a job at any restaurant, all you need to do is to work into any bar in your hosting city and get your CV submitted.
For campers with no CV to hand out for checking, all you need to do is to find a suitable time to chat with the manager of the restaurant. He will surely help you when he discovers that you are a nomad who intends to get a job to prevent your adventure from ending prematurely. In some countries in North America, bar managers often prefer to hire campers who have experience working in a bar. So, make sure you always request for a good recommendation letter from any bar manager that you work with.
In New Zealand, several restaurants and bars will pay you for bartending as well as handing out flyers. Jobs in restaurants and bars are either long-term or short-term. Long-term jobs are ideal for van life travelers who intend to stay in the hosting system for an extended period. Most campers who work in restaurants for extended periods often get promoted or honored after several months or years of working.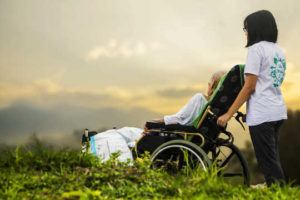 5. Working as a caretaker and house sit
Even though this job is not as popular as other opportunities for van lifers, it is one of the best ways to keep your van life adventure on the track financially. While you are living on the road, you can easily search for house sitting and caretaking opportunities around your campsite. Unlike other works for campers on the road, caretaking is most of the time short-term and seasonal. You only need to work for some months before moving to another sphere of life. However, some people love to hire caretakers for long-term offers. What most caretakers do is to look after a million-dollar second home while the family is on vacation. So, you can easily camp around the home to always monitor the house every second of a day. You might be opportune to have a boss who can give you easy access to the house anytime you want. Getting a housesitting or caretaking job can be a bit difficult especially if you're new to the area. However, there is a subscription-based newsletter known as the Caretaker Gazette which publishes numerous opportunities of caretaking and house sitting jobs each year.
WorkingCouples.com is another website that offers campers and travelers opportunities to work as a caretaker or housesitter. This body publishes caretaking opportunities specifically for couples or partners.  It is a perfect newsletter for van lifers who are couples or campers. TrustedHousesitters.com is another notorious website where you can always get information on house sitting jobs available for you in your hosting city. Meanwhile, many of these houses prefer interim in keeping services. Interim in keeping is a type of caretaking where campers or travelers step in for Bed and Breakfast owners when they aren't available. Though, these people are often recruited on a temporal term with little pay or compensation.
Conclusion
By working on the road, you can easily save your van life adventure from ending prematurely. Also, these jobs help you meet up expenses, especially the unforeseen ones. The post has reviewed the major jobs available for van life travelers on the road. While some of the jobs require specific skills, others can be easily won with determination and commitment.
Discover How To Use The Power of Authority Marketing To Make You Money While You Adventure!

No Experience, Existing Product Or Technical Skills Are Required
DO YOU BELIEVE ADVENTURES ARE WORTH CHASING?