Discover How To Use The Power of Authority Marketing To Make You Money While You Adventure!

No Experience, Existing Product Or Technical Skills Are Required
DO YOU BELIEVE ADVENTURES ARE WORTH CHASING?
We're an affiliate.
We hope you love the products/services we recommend on Just Van Life! So you know, there is the possibility we will collect a commission should you make a purchase via any of our links. This will in no way affect the purchase price. Thank you for your support, we really appreciate it!
Introduction
Many people believe that living a van life means living a new life on the road with little or no connections with your family and friends. This myth is far away from the truth. Even though getting mail and packages while you are on the road is a bit difficult because you have to wander from one city to another. There are still different ways to get messages and items from your friends while you are living a van life. 
With these solutions, you don't have to get frustrated living on the road. In this article, we will explore the different means of receiving mails and packages on the road. This post will also discuss where and how to receive packages as well as state residents' requirements.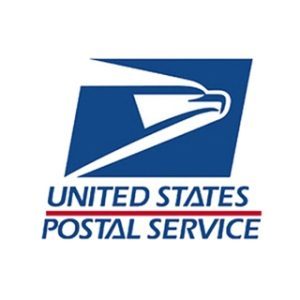 Ways to receive mails and packages while you're living a van life
1 Using USPS General Delivery Service
Even though some van life travelers still insist they haven't heard anything of USPS General Delivery Service, this method is one of the most popular means of receiving mails and packages in the world today. In most cases, the mail carrier delivers the packets to the addressee's home. However, since you are on the road, this method can be a bit challenging. Nevertheless, this delivery service is ideal for van life travelers as well as other people on the road. Since most cities in the world have a post office, you can quickly receive your packages no matter where you are. 
All you need to do is to use google to search for a post office that accepts general delivery. USPS General Delivery Service also has a mobile app that can help you to locate any USPS office around you. When you eventually find one, drive your campervan down to the post office. While you head up to the post office, make sure you have your ID or any other means of identification to pick up your letters or packages. Also, it is essential to confirm if your parcels have been sent via USPS and not in other ways. Unlike other methods of sending emails and packages, USPS, as well as FedEx, don't deliver to Post Offices. Instead, they only deliver parcels directed to them. Therefore, you need to make sure the package being sent by your partner gets shipped USPS. These same rules apply to products ordered online. Make sure the goods you are purchasing online can be posted online, especially ones from Amazon. 
Van life travelers should also pay special attention to the way a package is addressed. This step has caused several misunderstandings over the years. The most appropriate way to address your parcel is to have your name first, then General Delivery, after you have the town as well as the state zip. Here's an excellent example of how to address your package correctly.
                                                       Andrew Stones
                                                      General Delivery 
                                                Los Angeles, OR 90201-9999
Since your partner might not be familiar with the address of the post office, there is no need to include the address of the post office. Also, the -9999 in the format indicates the zip code for general delivery mail. When you get to the post office, all you need is to go in with your means of identification and pick up your items. Another way to pick your package is to get a P.O. Box. With a P.O. Box, you will only spend a few minutes at the post office. All you need to do is to get a key to your box, pick your mail and head up to your van. 
2 Using a Virtual Mailbox with Mail Forwarding Available
Unlike the USPS General Delivery Service, a virtual mailbox works perfectly for van lifers who intend to use a stable address. It is also an essential way of receiving parcels for campers with domicile addresses or those who need mail scanning. In the world today, there are a slew of virtual mail services that provide users with this kind of service. For some virtual mail services, all you need to do is to get a domicile address; then, they will always receive the parcel coming your way on your behalf. Immediately they have the package; a notification will be sent to you. It is left to you to choose the method you want the parcel delivered to you. 
While some van life travelers prefer their packages sent digitally, others wish to mail scanning, and most of the campers opt-in for physically forwarding. Most of the time, parcels, as well as bags, are delivered physically while mails scanning are sent digitally. These virtual mail services charge you a monthly fee; after then, you will get your physical address. The payment ranges from $10/month to about $50 or more. However, the amount depends on how frequently you receive emails as well as the fees for forwarding. Van life travelers who would love their letters scanned transferred digitally, can view it the day it arrives. 
Aside from your physical address, this mail service can also send your packages to family and friends, P.O. boxes, as well as USPS General Delivery. This method of receiving packages and mails are ideal for van life travelers who receive parcels often. The service helps them receive information and items as soon as possible. These virtual mail services do offer not only mail forwarding but also provide additional services such as mail scanning, digital mailbox, package forwarding, domicile address, registered agent services, especially for business owners, vehicle registration, and many more. For van life travelers and campers, some of the best mail forwarding services available for you include: 
America's Mailbox: This virtual mail service is accessible in South-Dakota. Unlike other virtual mail services, this body has its campground. With the campground, getting a domicile address attached to your mailing address will be less challenging. 

Dakota Post: Aside from America's Mailbox, Dakota Post is another popular virtual mail service in Great Plains. This body offers several services from mail forwarding. 

Your Best Address: This body is one of the best visual mail services in the world today. Aside from the fact, their services are affordable, they also deliver your packages on time. It offers domicile services in many cities around Great Plains. 

Escapees: Many people living on the road as well as others on long term travel regards this body as perfect for RV travelers and van lifers. It offers mail forwarding in many states in the US. Some of these states include Florida, South Dakota, Texas, and many others. 
Other bodies that offer these services include Traveling Mailbox, Virtual Post Mail, Anytime Mailbox, iPostal1, and many others. Even though the service is perfect for people who run a business on the road, it can also be costly, and it adds up to your van life expenses. This is why many campers have chosen the USPS General Delivery Service ahead of this virtual mail service. 
3 Amazon Lockers
In the world today, Amazon is one of the best online markets. This platform is stocked up with everything you would love to have on your van life trip. No matter where you are in the world, this body will get your products right in front of your door. The free two-day shipping with Prime makes it effortless to get Parcels on time while you live on the road. To get your goods and services right to your door quickly, Amazon has designed out a network of Amazon Lockers. Amazon Lockers allow you to send and pick up items without any difficulties. Even if you don't have a physical address in the traditional sense, Amazon Lockers makes it easy to get packages. Not only can you use the Lockers to receive parcels but also to make returns. 
The only downside that comes with this delivery system is that it is only limited to Amazon buyers. You can't receive any packages that are sent from another online market or family and friends. All you need to get an Amazon Locker is to search for an Amazon Locker around your hosting state or city. Even though you can easily get these Lockers online, it is easier to check your Amazon address book for one. After you have discovered the location of Amazon Lockers around you, then you can go online and choose the Amazon Locker as your shipping order for the shipping packages. When your parcels arrive, Amazon will instantly notify you. Then, you visit the Locker location, which is usually near or inside a store. For every package, Amazon has a pickup code. All you need to do is to input the code and pick up your items. 
This method is one of the easiest ways to get mails as well as packages while you're on the road. Nevertheless, it comes with some essential rules and regulations you need to pay attention to. For instance, you must pick up your parcels within three days of delivery. If you don't go for your packages within these three days, the boxes will be sent back to Amazon, and you will be refunded. So, make sure you are always around the location of your Amazon Locker whenever you receive a notification that the products have arrived. If you are currently not on a van life trip in coastal and significant metropolitan areas, it is advisable not to choose Amazon Locker as your delivery method. This is because most of the stores where Amazon Lockers are concentrated are in metropolitan areas. Instead, you can choose to use USPS General Delivery Service or Mail Forwarding to receive your packages. 
4 Using Family and Friends
Of all the numerous means of receiving mails and packages on the road, family, and friends method is the most reliable. Unlike other ways that work well for van life travelers who need a mailing address, family and friend methods are ideal for campers who would need access to a physical residential address for items such as office tax information, jury duty letters, voter registration, receiving IDs, car registration and Many other official documents. You can be sure that one of your family members will be willing to put down their address for these packages. Fortunately, you might have two or more of your family members around your hosting city. So, whenever you are passing through there, you can easily visit and pick up your packages. 
This method also allows you to have a splendid time with your loved ones as well as do laundry if you wish. Unlike Amazon Lockers, you don't have to rush down to anywhere to meet up the deadline for delivery. However, if you discover that you can't get across to any of your friends in the city, you can opt-in for other options like a virtual mailbox or USPS General Delivery Service if you find any around you. For the safe delivery of your packages to the proper destination, you need to put down the receiver's name on the package. Then, you can input your name with C/O (care of) before. With this method, your step-brother can easily pick up your packages for you, even if it is sent to the post office. 
5 Using Mailbox Services of Local Businesses 
Several local businesses are willing to mail and parcels for their customers. All you need to do is to visit the nearest one around you and ask if they receive mails for customers. If they receive, you can drop your personal information that includes your name, mobile number as well as your temporal and permanent address. Make sure you inform them that you should be immediately notified whenever your parcels arrive. You would have no difficulties getting mails and packages from these local businesses. All you need to do is to work in and provide means of identification to claim the products. However, some stores would require you to pay a certain amount of money for the service while others do it for free for their customers. 
Some stores also allow you to buy from online markets with a physical presence easily. Stores that are known to deliver this service include Macy's Best Buy, Target, Nordstrom, Walmart, and others. Meanwhile, you need to check if some online markets offer this service whenever you want to order from one. If they don't, you can easily opt-in for other services available around you. But the significant upside of this method is that it does not involve any delivery fee. All you need to do is to make yourself available whenever you get notified that the products are available. Some mail services deliver mails and packages to van lifers and campers on the road. UPS/FedEx is one of the most popular of these mailbox services. However, the service is not reliable as there can be hit and miss sometimes.
Conclusion
Even though the fears of missing important mails and packages are overwhelming among a slew of van life travelers, there is no cause for alarm or frustration. There are a slew of solutions available, and all you need to do is to pick the one that is perfect for you. No matter where you are in the world, these services will get your mails and packages directly to you. 
JUSTVANLIFE
Discover How To Use The Power of Authority Marketing To Make You Money While You Adventure!

No Experience, Existing Product Or Technical Skills Are Required
DO YOU BELIEVE ADVENTURES ARE WORTH CHASING?