Discover How To Use The Power of Authority Marketing To Make You Money While You Adventure!

No Experience, Existing Product Or Technical Skills Are Required
DO YOU BELIEVE ADVENTURES ARE WORTH CHASING?
We're an affiliate.
We hope you love the products/services we recommend on Just Van Life! So you know, there is the possibility we will collect a commission should you make a purchase via any of our links. This will in no way affect the purchase price. Thank you for your support, we really appreciate it!
Van living allows you to travel around the world to the extent that you sometimes forget how beautiful home is. This adventure makes life simple with everything you would ever dream of on wheels. Even though this journey isn't always pretty, it isn't always comfortable. There are times it breaks your heart, and other times, it hurts you. But you should never give up on the expedition. Van life journey changes you. It leaves marks on your memory, on your consciousness, on your heart, and your body. 
Unlike short-time van living, spending the rest of your days on the road can be challenging. You have to think of how to make income on the road, where you would stay, which type of campervan will last you for a lifetime, how will your kids go to school, and lots more? So, you don't always expect to get the best while you live on the road. There are bad times as well as beautiful experiences on this adventure. Since you have decided to give up on everything you have and live entirely on the road, some myths should know about this journey. Likewise, some basic tips are essential to keeping you convenient and comfortable on the road. You must also be aware of the downsides that come with living on wheels. Knowing the benefits of this adventure will also do you a lot. This article serves as the jumping-off series that covers everything you need to know about van living. 
Myths of Full-Time Van Living
Like other outdoor events, van living is with so many myths. Some of the truth about this lifestyle is discouraging, while some will make you hit the road as soon as possible. Nevertheless, traveling in a campervan gives you an incredible experience that stays with you for long. These myths are necessary to get you prepared for your road journey. Let's consider some myths on full-time van living.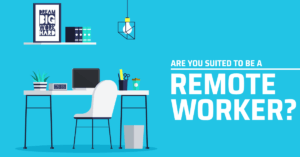 1 Working on the road is easy
On the surface, it sounds like working on the road will be difficult or impossible. After all, remote working is the future of work on the planet. So, van living prepares you for what to come later. Working on the road is much more relaxed and comfortable than working in your office or home. I started my freelancing career in 2015. Amazingly, I got no client to work for until 2017, which was the year I went camping in California. The first work I published, "Maldives: The New World" had 20,000 readers in less than two months. Not only did the outdoor events help me to write well, but it also provides me with personal experience to see more than what is around you.  
Being a writer or editor, digital marketer, web designer, teacher, affiliate marketer, and other remote skills can mean income for you. All you need is a secure Wi-Fi connection, camping chair, as well as a table, your mobile device, or a computer, and then you can work comfortably from anywhere around your van. For van lifers with no internet skills, there is a slew of work for you. You can check our previous post on "How to make income nomadically." 
2 Change comes quickly with living in a van
Van living is one of the best means of seeing the whole world. This adventure will take you to where you had never dreamed of going. It shows life more than the one you had been living for decades in your rental apartment. Van living brings a new backyard to you every day. It makes you see change as necessary and unavoidable. I have no idea where Arizona's national or state park is situated even after spending five years in the state. How many changes would have occurred to me if I had known the top restaurants in the city or where to get the best burger in the town. 
Van life adventure brings this change right to you in your recreational vehicle. With this adventure, you get exposed to new people, towns, foods, foods, and many more. I never had any idea of how magnificent the Empire State Building was until I explored every nook and cranny of New York. Life on the road allows you to learn more about your host cities or state. A visit to the museum does not only let you see archeological artifacts and paintings about the city but also learn about the rich culture and lifestyle of your host town. 
3 You can save hundreds of thousands of dollars on the road
Van living is not only simple to partake but also affordable. This cost-saving lifestyle is more affordable than renting or buying an apartment. Likewise, it also saves you from other expenses such as payment for maintenance, security, water, electricity, and many others. Even though there are still few payments to make on the road, these fees have little or no influence on your savings. 
Full-time van living requires you to buy a new van for conversion. However, there are a plethora of budget-friendly recreational vehicles available on the market that would last you for years. Meanwhile, don't make the mistake of buying or converting a campervan that will cost you your comfort in the long run. You can check out some of our posts on how to choose the perfect van for life on the road adventure. With your van available, there are just a few of the financial obligations you need to meet you with. Some of these include your gas bills, van maintenance bills, laundry bills, restaurant and bar bills, and many more. However, it is easier to save a large amount of money living full-time on wheels. 
4 Living on the road is safe
Even though several people believe this adventure is dangerous, a van living journey is safe. I  hardly read about any incidents that involve a van lifer either on Instagram, Facebook, or Twitter. Therefore, living on the road is as safe as staying in your apartment. 
There are a slew of van life security tips to keep you safe on the road. These tips range from locking your van, having an extinguisher, first aid box, and lots more. 
Tips of living on the road full-time
Whether you have been on a van life trip before and planning to make it full-time or going for the very first time, some tips would not only make you comfortable but also keep you out of trouble. 
Choose the Perfect Van 
One of the essential tips for surviving on the road is picking the ideal van for your journey. With a comfortable trailer, you can travel for an extended period, even more than your plan. Even though this decision is one of the most healthy choices, it is also one of the most important. One of the few options to make for this journey is choosing between a high top or low top van. Since you are going on a full-time adventure, picking a high top is not only advisable but also necessary. This kind of van is excellent for standing, especially if you are making your meal in the campervan. 
Picking between a 4WD and 2WD can also be difficult sometimes. For van life travelers going on an adventure in an area with seasonal changes and snow, then look no further than a 4WD. 2WD is ideal for warm seasons, especially in countries of North America. Since you would be on the road both in warm and cold weather, you can pick any of these units that suit your taste. 
Get Organized 
The organization, while living the van life, is crucial. Even if the smallest of things will pop up in your face if they are misplaced. So, you need an essential organization tip to avoid the unnecessary search for your flashlight. Getting an organizer will help you keep your items in the right places. For instance, you can always store things in Tupperware bins. These bins are the perfect storage solution, especially if you have no ready-made cabinets in your van. Apart from the fact that these organizers help you keep critters out, they are also durable. Likewise, these bins are also transparent, as well as waterproof. 
Van organizers also provide you with enough space in the campervan for smooth movement and creation of essential places such as the bathroom, kitchens, and many more in the recreational vehicle. 
Bring all-weather clothing
When coming on a full-time van life trip, make sure your campervan is filled with all clothes ideal for each weather. For instance, when you are caught up by summers in cities such as California, you would have enough light clothes to survive the periods. Also, warm clothes and blankets keep you warm while you explore Sin City in winters. Items such as sunglasses, hats, flasks, and many more should be in handy, especially in summers. 
Staying Healthy
Many van life travelers slip into bad habits immediately. They hit the road. Getting involved in such things should be the last thing you would do as a van lifer who would stay on the road for an extended period. One of the critical tips of staying healthy on the road is having a basic kitchen set up. With the setup, you can make healthier meals whenever you want. Avoid fast foods on the trip. A little divert to eating fast foods can easily make you lose interest in making your foods. 
Also, make sure you find the means of working-out frequently. Adequate workout keeps your body safe from diseases as well as improves your immune system. You can always check for the nearest gym center on google. However, you have to pay to use some gym centers in the United States. The cost of using a gym per day ranges from $5 to $15. If you can't locate any gym around you, you can quickly erect a pull-up bar at the rear door of your campervan. 
Challenges of full-time van living
Nothing comes free in this world. Even if you have to enjoy seeing new places, foods, people, restaurants and lots more, there is some sacrifice you need to make. These sacrifices include enduring so many challenges that might come your way on the road. Some of the significant challenges of full-time van living are:
Weather
The weather can be a significant challenge to your full-time van living if you aren't prepared for it. Even though it can make your trip, it can also break it. There are several cases of van life travelers who stopped their journey prematurely as a result of extreme weather. Since you have no control over this unpredictable creature, then all you need to do is to go with it and try to be adaptable. 
Since you are living on the road, most of this weather can be too harsh on you. I remembered the period when I had to camp unexpectedly in a town around Tennessee when the roads were blocked as a result of the heavy downfall of snow. Your campervan can also get extremely hot during the summers that you would need to spend most of your time outdoors under your awning. 
Vanlife cleanliness & Hygiene
Staying hygienic on the road can be a bit difficult and sometimes impossible. This is because some van life travelers find it difficult to carve out a bathroom in their recreational vehicle. So, the only way of answering the call of nature is by looking for a nearby bush. This act can be harmful not only to you but also to your camping environment. Van lifers with portable camping toilets find nowhere to dispose of their waste.  
Likewise, you might have to do with unclean water, especially if you are coming on the trip without a water filter. Most campers who enjoy swimming only get polluted water to enjoy their hobby. 
Mechanical Failures
Mechanical failures are one of the notorious challenges known with full-time van living. There is no way you won't experience mechanical hitches with an RV that has been moving around for more than 12 months. Whereas, the challenges do not come when your van breaks down as you can quickly repair it. The difficulty comes when your trailer becomes faulty in a strange or isolated area far away from civilization. Whenever you are in this situation, always ask for help by stopping people in the street who pass by or reaching out to your mechanically minded friends.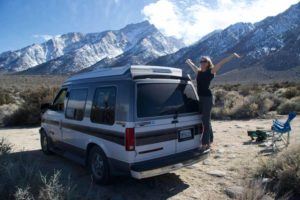 Benefits of full-time van living
If we have to start a narration on the advantages of living in a van, then we might end up creating a van life encyclopedia. Nevertheless, let's consider the significant benefits of full-time van living. 
Cost-Saving
One of the most important benefits of staying on the road for a lifetime is affordability. Unlike the traditional way of renting or buying an apartment, van living allows you to save up lots of bucks, which would have been spent on getting a house or maintaining it. If you are savvy, you can have hundreds of thousands of dollars by living on the road within a year. 
You might be lucky to stay in the public campsite where you have to pay little or no amount for the service. You can always rest assured that your campervan is safe in this area. If you have a financial goal to meet up in ten years, then don't hesitate to hit the road. As long as you keep your heads above the water by staying away from fast foods, washing your clothes at the campsite, avoiding going to theatres, or shows, your financial goals will be achieved. 
Freedom to travel all over the world
Unlike other outdoor events, van living allows you to explore several countries of the world at any time you want. You can quickly move from one place to another while living on the road. Van life travelers can choose to stay at a particular location for another day, week, or month if you love the food or the people of the city. 
Full-time van living makes the freedom to travel where the wind takes you addictive. So, you will find it very easy to move with your family from Central America to East Africa. Apart from the freedom to go anywhere you want, van living also offers you the freedom of time. You can do anything at any time that is convenient for you to do so. 
See stunning places
Van living is one of the unique adventures that allow you to see nature firsthand. This trip enables you to have the purple-hued skies, Rocky Mountains, skyscrapers, falls, wildlife, and lots more within sight. You can park your motorhome in better places that nature has to offer while you live in your RV for an extended time. 
Aside from Mother Nature, van life adventure offers you the opportunity to see amazing, beautiful as well as elegant places in the host city. Don't forget to visit the museum where you can enjoy seeing a plethora of world-class paintings and archeological artifacts. 
Conclusion
While there is a slew of fun and exciting events to engage in while on a full-time van living, there is also some downside that comes with the experience, since, you have acquired enough ideas about the myths, tips, challenges as well as benefits of full-time van living, I am sure you can comfortably live in your recreational vehicle for a lifetime.  
Discover How To Use The Power of Authority Marketing To Make You Money While You Adventure!

No Experience, Existing Product Or Technical Skills Are Required
DO YOU BELIEVE ADVENTURES ARE WORTH CHASING?