Discover How To Use The Power of Authority Marketing To Make You Money While You Adventure!

No Experience, Existing Product Or Technical Skills Are Required
DO YOU BELIEVE ADVENTURES ARE WORTH CHASING?
We're an affiliate.
We hope you love the products/services we recommend on Just Van Life! So you know, there is the possibility we will collect a commission should you make a purchase via any of our links. This will in no way affect the purchase price. Thank you for your support, we really appreciate it!
Sometimes, camping is something you absolutely crave to do and it's easy to understand why – especially if you have an RV. It allows you an opportunity for freedom, exploration, a road trip and to enjoy the great outdoors with some fresh air.
However, when you're planning to camp with your RV, it's not as easy as simply pitching a tent. You're going to need to know some places that allow for RV parking and other amenities that you may need – and Vermont is no exception to this.
Luckily, we've done the hard work for you. We've got some of the best campgrounds around Vermont where you can take your RV.
So, if you're ready to learn more – then read on and discover the answers.
Best Campgrounds In Vermont For Your RV
Without any further ado, let's dive into our list of the best RV campgrounds in this beautiful state. We hope you enjoy our choices.
We kick off this list with a beautiful park situated in Danville, Vermont. It has over 68 acres of gorgeous forested land which has some impressive, picturesque views – ideal for photographs of you and your family.
It's open from May to October and in these months, you and whoever you choose to go with have a whole host of opportunities. You can go cycling, sightseeing, horse riding, swimming, sports, arts and crafts and so much more.
There's a clubhouse on site and plenty of entertainment around. Your RV will be perfectly safe here and you can enjoy the use of the firepits and picnic tables. Truly an experience that you won't forget.
Since its debut in 1974, Tree Farm Campground has used its 140 acres of beautiful land to allow campers to hitch up in a place where everything you need is right on hand. Showers, internet connection, cell phone reception – this place has it all.
If you've brought your furry friend, then you're in luck! This campground is dog friendly and it has a dog park too!
There's plenty to do here, including arts and crafts, hiking trails, sports, swimming (nearby), horse riding – the list goes on and on.
From everything active to more subtle activities like board games, you're sure to find something that you'll absolutely love here. It's an ideal place for families and you can be certain that your RV will be safe and sound.
This is the campground choice for you if you're looking for somewhere much more peaceful and calming. One of the main reasons that campers choose to come here with their RV is because of how tranquil the area is, with true natural beauty.
You can happily lay down and stare at the stars in the night sky as the area is completely free of light pollution. When you're walking around in the evening, glorious fireflies illuminate the area – which is even more beautiful near the waters.
There's plenty of hiking trails in the area and there's a lot that you and your guests can do. You can go fishing nearby or play sports in the large meadows.
There's modern amenities in the campground including state of the art bathrooms with hot showers and flushing toilets. But with such quality, you must remember that it is wise to book well in advance.
Located in Saint Johnsbury, this is a fantastic, friendly campground which is built near the surrounding Moose River. The area is incredibly scenic and it is one of the best places to go if you want to get away from all the hustle and bustle of everyday life.
With nearby expansive forests, pristine rivers and over 1500 acres of open land, you're bound to find something that you enjoy here.
There's plenty of fun to be had here for adults, but one of its drawbacks is that it doesn't have anything that caters for kids – so if you're hoping for something more family oriented, then you may wish to look elsewhere.
Having said that, if you're going on an adult getaway, then the bring on your own wine cheese events, chili cook-offs and beer based barbecues are going to be right up your alley.
Right in the heart of the state, Lake Champagne Campground is here to meet all of your needs, from adults to children alike. With a beautiful, pristine, shining lake that you can do many things in, and huge meadows – you're going to have a lot of fun here.
While adults can enjoy the vineyard tours, golf course and visiting the distillery, children will love to get up close and personal with the Ben and Jerry's ice cream factory, or see the animals in Billings Farm and the Echo Leahy Center.
Not only this, but you'll have all of the modern amenities that you've come to expect, including wireless internet, camp store and running water!
If you've got an especially big RV, then Apple Island Resort should be your choice. But it's not just about that – as there's so many things at this resort that you'll fall in love with right away.
For example, the nearby marina allows you the opportunity to take a relaxing boat ride, maybe with your partner during sundown for a romantic evening.
If you're a fan of golf – the resort offers an amazing golfing experience, so why not try your hand and try to become the best player on the lake!
There's a lot of hiking trails for you, your family and your furry friends, so don't worry about getting bored. There's always something you can be doing! There's a fitness center, playground, general store, deli, streamable wifi and so much more.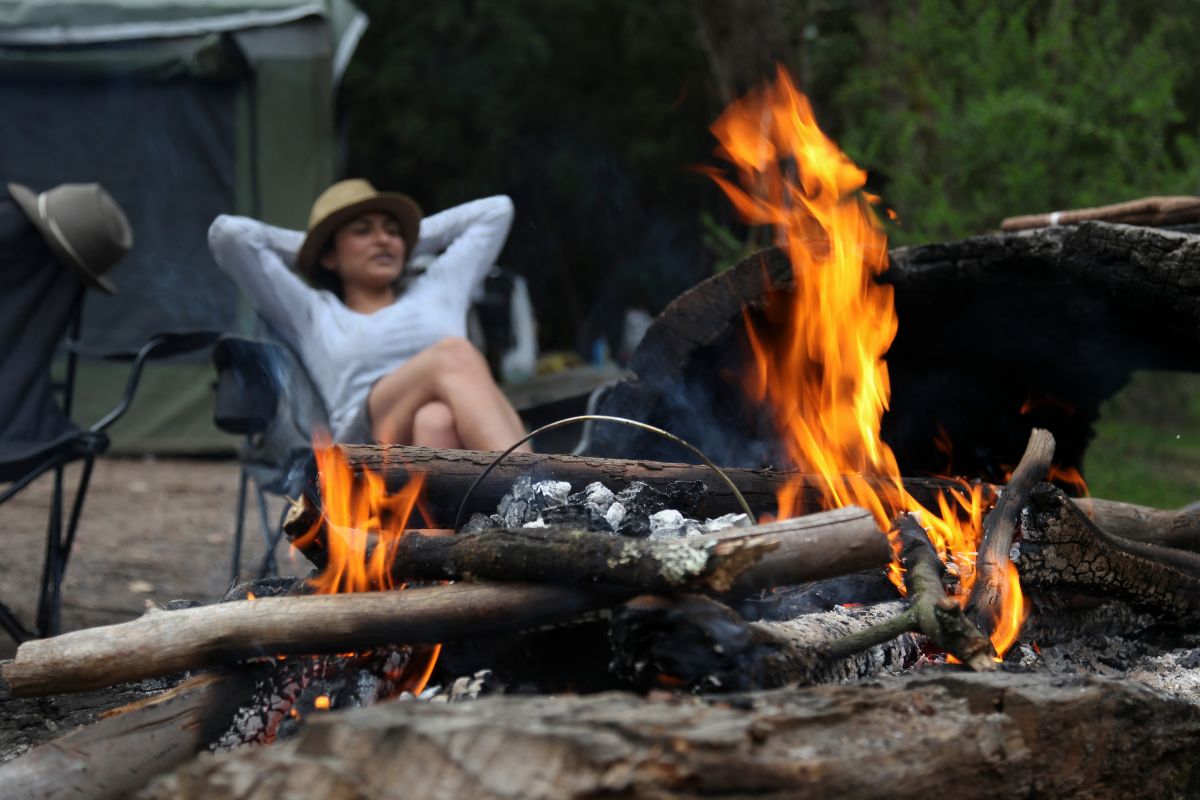 The Mountain View Campground offers a full hook-up for RVs and most of the sites can accommodate for up to 45 foot rigs. But once you have got yourself all set up and ready to go, you'll want to get involved with some of the things to do in the area.
For example, there are two swimming pools where you and your family can enjoy a cooling dip, a hot tub for adults only, mini golf, kayak rentals and a trail for river tubing laps.
If you're hoping for modern conveniences, then you will also find this place offers free wifi, showers and a laundry room, a library and even a dog park.
So, if you're hoping to find an RV park that caters for every single member of your family from you to the dog, then why not give this place a try?
Situated between the pine trees of the Green Mountains, this family owned camping site has been hailed as one of the most perfect places to stay for families and couples.
There's a whole array of things that you and your family can get involved with, including fire truck rides, bingo, ice cream socials, weekend barbecues and more active things like basketball, mini golf and fishing.
The site runs May through October and there's a lot of seasonal based activities depending on when you choose to stay. However, this is a very popular place to stay – so we would advise that you book well in advance to ensure you don't get disappointed.
Each site at Abel Mountain has a full hook-up available, but you do not have to take your own RV – as there are rentable RVs at the campground if that's something you would prefer to do.
However, if you do choose to rent, you may need to make a minimum booking, so be aware of that. There's plenty to see and do at this campground including live bands, a DJ, a pig roast, a rumble strip – or even go back in time for their '50s night!
While the campground is relatively simple, it is effective and you and your family can enjoy a relatively inexpensive RV vacation with little hassle, but in a beautiful location.
Finally on our list, we're including a campground situated in New Heaven – and this aptly named. The surroundings are angelic and you get an amazing feeling of serenity and peace by staying here.
With its friendly service, lots of activities and glorious views, there's very few places that can compare with this place. There's also something for the kids, as there is a pool and playground on the site.
Final Thoughts
Vermont has a lot to offer you, whether you are a camper or you're taking your RV. As we have seen in this list, there's plenty of places for you, your partner or you and your family to enjoy.
We hope this list has been helpful for you!
Discover How To Use The Power of Authority Marketing To Make You Money While You Adventure!

No Experience, Existing Product Or Technical Skills Are Required
DO YOU BELIEVE ADVENTURES ARE WORTH CHASING?