Discover How To Use The Power of Authority Marketing To Make You Money While You Adventure!

No Experience, Existing Product Or Technical Skills Are Required
DO YOU BELIEVE ADVENTURES ARE WORTH CHASING?
We're an affiliate.
We hope you love the products/services we recommend on Just Van Life! So you know, there is the possibility we will collect a commission should you make a purchase via any of our links. This will in no way affect the purchase price. Thank you for your support, we really appreciate it!
Labeled as the "Crown Jewel of the North Atlantic Coast", the Acadia National Park is one of the most visited national parks across the entire country, attracting more than 4 million visitors each year, and there are more than a few reasons why this park located in the rocky state of Maine has enjoyed such feverous attention over the years.
With its rich cultural heritage, beautiful viewpoints, hiking and biking trails, and of course, some amazing camping spots, you'll never be bored when visiting Acadia National Park because of just how much there is to see and explore.
So that you can experience everything this beloved park has to offer, it can be a good idea to rest at one of the many camping spots so that you can spend a few days away from the stresses of city life and enjoy your time in one of the most gorgeous areas across the Atlantic coastline.
Here are some of the very best campgrounds in Acadia National Park that are well worth staying at.
While visitors are free to set up their own tent and enjoy the views of the glistening lakes that surround this camping spot which is just a few minutes away from the national park, it is most well-known for its cabins and trailers which you can rent out either when you arrive or in advance.
When staying at this campground you are treated to the "honeywagon" service, which essentially means you have everything that you could possibly need just a few steps from your camping spot whether it's the laundry room, the snack bar, or simply free Wi-Fi, the views from this campsite are great, and the customer service is just as good.
Just along the Atlantic shore and a few minutes away from the Acadia National Park, you will find the Somes Sound View Campground, a quaint and peaceful little spot that fairly recently came under new ownership, much to the joy of many campers hoping to use their RV.
Not only are RVs now allowed on the site, but pets are also welcome, so feel free to bring the whole family down to enjoy all the activities that are on offer including kayaking and free paddle boating across the crystal clear waters.
There is also a large swimming pool that you are free to enjoy, and because it is heated, you won't need to worry about feeling cold and uncomfortable when it's time to step out.
Because it is situated on Mount Desert, it means that this campsite is miles away from the bright cities that can be found sprawling across Maine, which is never a bad thing when you want to seclude yourself in nature while camping.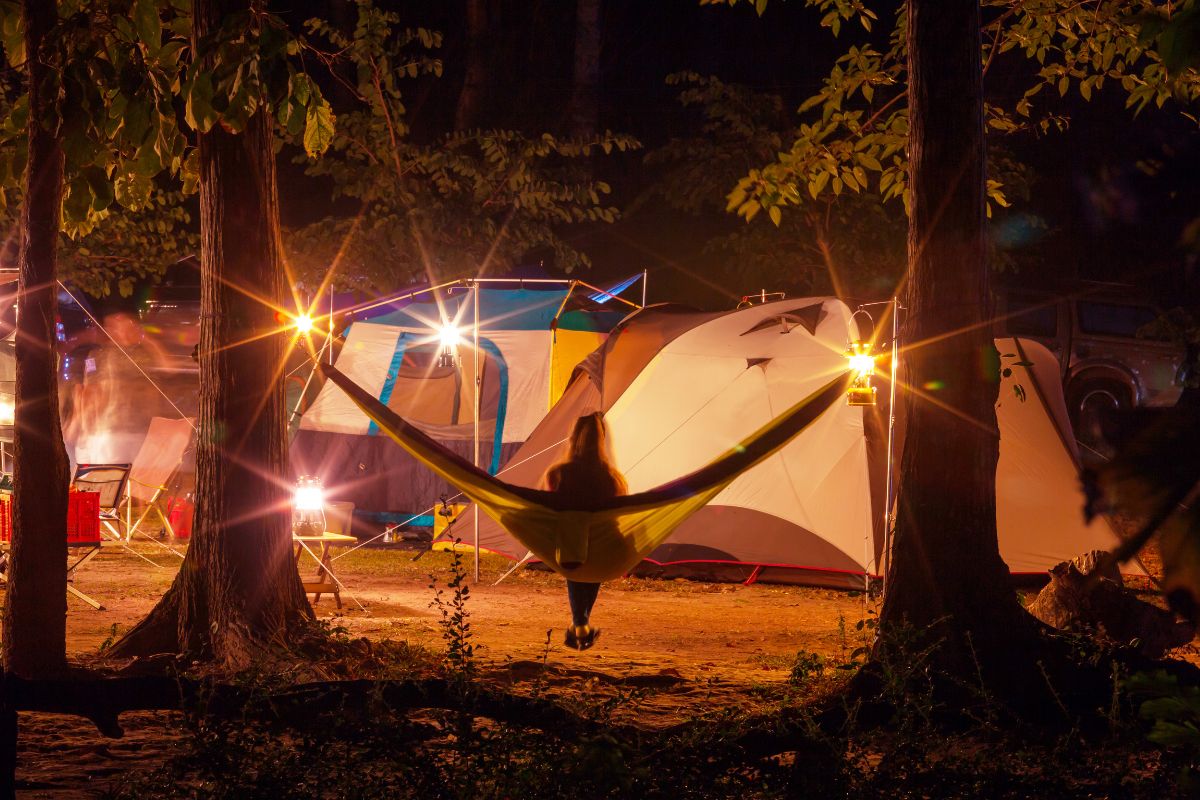 Surrounded by oak trees and hiking trails, the Seawall Campground is the perfect place to stay if you don't mind being a little further away from all the supply stores and amenities that come with many modern campsites, and simply want a classic and traditional camping experience where you can make your own memories and adventures.
While you are free to bring an RV into the campsite, it should be noted that the narrow roads and paths can make it a little hard to actually navigate vehicles that are on the bigger side.
The gentle rushing sound of water can be heard all around the campground which only adds to the feeling of being isolated within nature and away from all the slamming of doors, construction work, and other annoying noises so many of us experience on a day-to-day basis.
Don't forget to pay a visit to Echo Lake during your stay which is an astonishing sight to behold that you can reach by taking the beginner-friendly hiking trails.
The Bass Harbor Campground manages to feel like a secluded natural getaway while still being surrounded by amenities and plenty of fun activities, giving you a plethora of options to choose from depending on how you want to spend your days.
Alongside the woodlands that stretch on for miles, providing a great opportunity for some adventure, another reason this area is so beloved by frequent visitors is the lighthouse which is just half a mile away from the campground and is available for all visitors to freely explore.
There are just over 120 sites available for you to pop up a tent, so you can guarantee you will find a spot that suits your preferences, whether it's close to the peaceful rivers, or right at the heart of the woodlands where you can truly experience the surrounding nature of Maine in all its glory, or even in the open fields where you can do some bird watching, the options really are endless.
No coastal Maine trip is complete without paying a visit to the Bar Harbor, a resort town that many consider to be the gateway to the Acadia National Park with the largest local community out of any town on Mount Desert.
This camping resort is on the outskirts of the town near the lush greenery and open fields, but still close enough to the town for you to explore all the local attractions such as the arts and crafts galleries, historical museums, and sports courts.
Many campers will rest around a campfire and relax in their tents in the night, and then wake up bright and early to pay a visit to the town, providing the perfect opportunity to enjoy some camping while also ticking a popular Maine tourist attraction off your list.
If you want to be a little closer to the bay so that you can get that true and authentic camping experience while still being only a drive away from the Bar Harbor in case you forget any snacks or resources for your stay, this oceanside camping ground is the perfect spot to set up camp.
The rocky harbor gives you the best view of the far-stretching waters and with several RV rentals available, you don't even need to bring your own tent if you would rather stay inside and admire the views with a warm drink and some smores.
While you can definitely bring your own tent to enjoy this camping spot the old-fashioned way, it is very well known for the sheer number of cabins that it offers visitors to rent out which are all spaced out and stationed in different parts of the area, giving you a different view through each window.
Whether it's a classic rustic cabin, an electric cabin, a two-story cabin, or even the small and cozy hobbit huts, there are plenty of options to choose with each cabin being very well maintained and cleaned right after the previous camper leaves.
This camping site is only open between July and October, so it is well and truly a summer getaway spot, however because of the large oak trees that tower over the grounds, you won't have to worry about the sun causing too much irritation since there is plenty of shade.
Just as the name implies, this is a campground that prioritizes being peaceful and as quiet as possible so that every camper can enjoy their time away from their hometown and can truly immerse themself in the natural world that surrounds them.
Right at the heart of the Acadia National Park and within the lush and scenic woods, you will find the Blackwoods Campground, a rustic camping spot that is only a 10-minute walk from the ocean and around 6 miles away from Bar Harbor.
While many of us are used to camping in wooded areas, it's easy to run into some annoying issues that can end up ruining the experience, whether it's litter or sharp objects on the floor, damp spots, or simply too many trees which can make it easy to get lost.
The folks at the Acadia National Park are aware of these issues and therefore put in the maximum amount of effort to ensure that everyone's camping experience in this dense forest is as comfortable and enjoyable as possible, primarily through keeping the floors clean and providing landmarks and signs that let people know where they are going.
Because of how high and close together the trees are, it also makes it a lot harder for the rain to ruin your camping session, making this a fantastic spot to set up a tent which is just a stone's throw away from the Acadia National Park.
Summary
Next time you plan a visit to the incredibly popular Acadia National Park, consider staying at one of these camping spots so that you can relax for a few days along the Atlantic coastline and fully experience this beautiful corner of Maine in all its natural beauty.
Discover How To Use The Power of Authority Marketing To Make You Money While You Adventure!

No Experience, Existing Product Or Technical Skills Are Required
DO YOU BELIEVE ADVENTURES ARE WORTH CHASING?